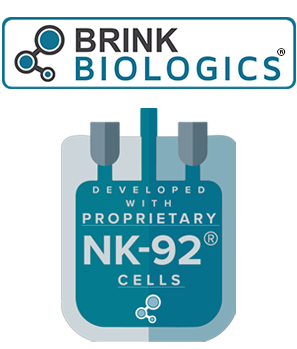 Next generation bioanalytical solutions
Receive, review, and sign NDA
Review term sheet for license
Discuss details of license, finalize, sign and pay fees
Obtain cells under license
Neukopanel® Request Form
for Proprietary Neukoplast® NK-92 Cells
Please complete form to initiate licensing process
PROPRIETARY NEUKOPLAST®️
NK-92 CELLS

THE NK-92® ASSAY COMPANY
Brink Biologics, Inc. (BBI) is a NantKwest Inc. (NASDAQ: NK) affiliated biotechnology solutions company located in the prestigious Torrey Pines biotechnology science park in San Diego, CA.

KILLER CELLS - KILLER ASSAYS™
Natural Killer cell lines originating from a singular source, established in stable cultures under GLP & cGMP conditions and further modified into multiple panels of lines suitable for a range of laboratory testing applications.

NEUKOPANEL® CELL LINES
A standardized panel of CD16 expressing NK-92® cell lines, provides for the first time the means to establish a consistent, robust and reliable assay for assessment of ADCC activity.
SAN DIEGO, Calif., September 10, 2020 – Brink Biologics, Inc. ("Brink"), a NantKwest, Inc. (NASDAQ: NK) affiliate and exclusively-licensed distributor of NantKwest's proprietary off-the-shelf NK-92® natural killer cells in certain fields, announces the licensing of...
Office
3530 John Hopkins Court
San Diego, CA 92121
©2015-2021 Brink Biologics, Inc. All Rights Reserved | Home | Platform | Privacy Policy | Legal Notice | Patent Notice
'Brink Biologics', 'Taking You Beyond the Brink of Binding', 'Neukopanel', 'Killer Assays' and 'laNK' are trademarks or registered trademarks of Brink Biologics, Inc., 'haNK', 'Neukoplast', and 'NK-92' are registered trademarks of
Nantkwest, Inc.
The content of this website is protected by Title 17 of the U.S. Code and may not be reproduced in whole or in part by any means.